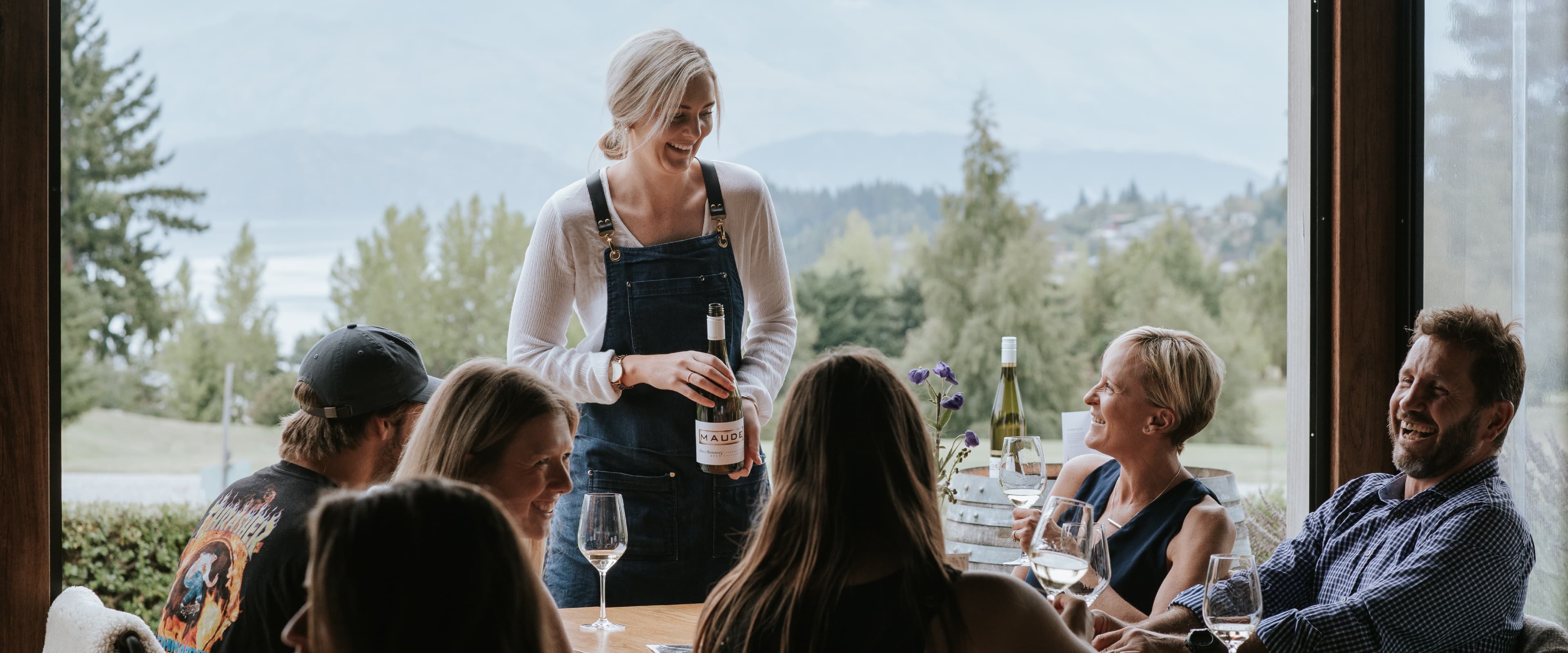 The Tasting room
Rock on in, we'd love the chance to look after you in our stylish urban Tasting Room. You'll find us on Golf Course Road, yes that's right above Wanaka's golf course, a couple of blocks from the Maude Winery & HQ. With the spectacular views over Lake Wanaka, a comfy and relaxing atmosphere with our knowledgeable and fun crew, we think it's a great spot to show off the latest and greatest Maude Wines.
We have a couple of options to make sure you enjoy your time with us — here's how we do it…
Perch yourself at the Tasting Bench where one of our awesome team will take you through a daily selection of Maude Wines. Bookings are definitely recommended here, so please get in touch by phone or email.
Kick back and relax on The Terrace, where all Maude Wines are available by the glass or bottle.
Ever-changing bites are also available on the Terrace, don't fret the Cheeseboard is a staple!
Book Now
Don't forget we're not just a Tasting Room, we are also The Store, the best place to buy the whole Maude range. You might like to join the Maude Cru or the Maude Society with added incentives for the more serious wine lovers.