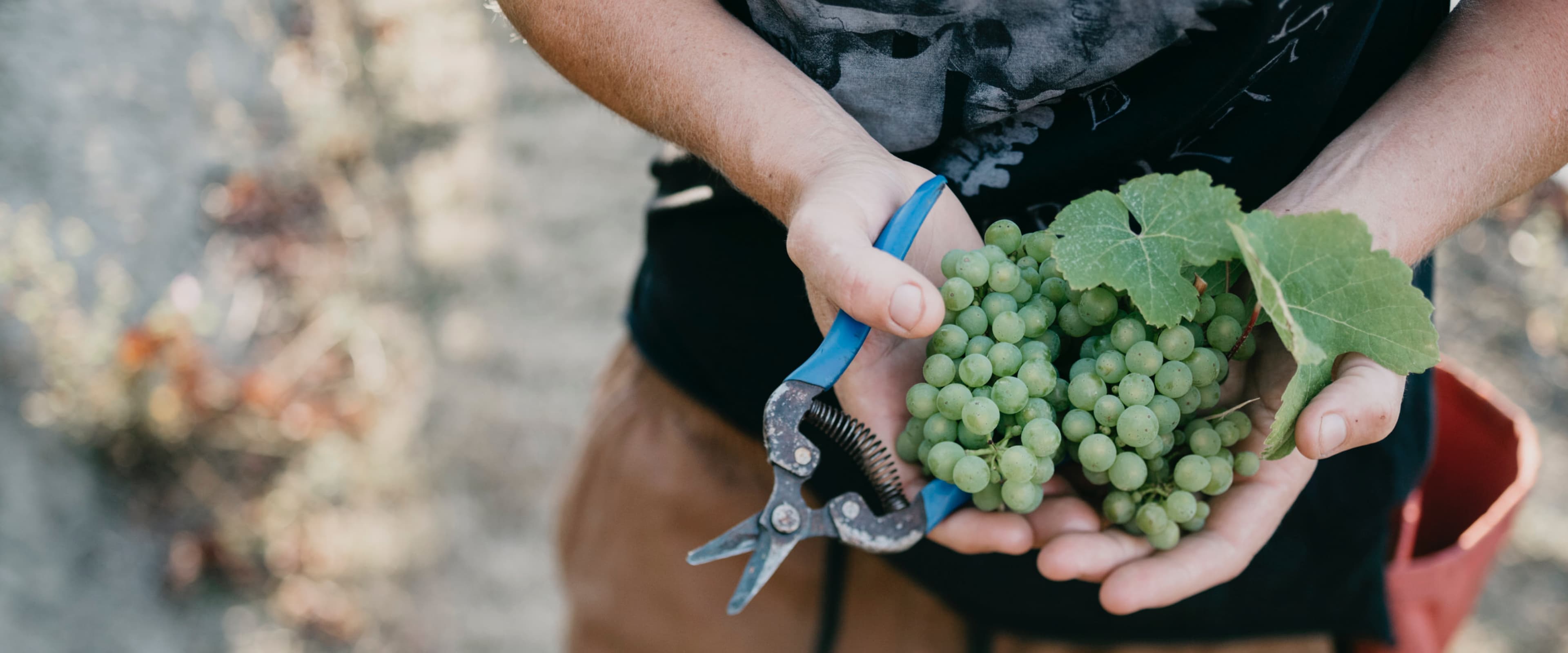 The Story
Our story is not an unusual one, it's quite common for a Doctor to plant a vineyard. There are numbers of examples, Lakes Folly, Pegasus Bay, Dry River. We often wonder what the common thread is? The conclusion we came to was vines unlike patients show rather than complain about their symptoms. Excellent analytical brains, becoming impatient rather than patient with their material.
Dawn & TG, aka the creators, Generation 1 of Mt Maude, left the World of medicine to plant a vineyard in their favourite place in New Zealand, Wanaka. Now it could be quite common but in 1994, in Central Otago it was rare — they were one of the first 10 vineyards planted in the region. It wasn't unfamiliar to them though, TG coming from good vineyard stock in the Esk Valley of Hawkes Bay, the next generation laying claim to the fact they sold the first bit of viable vineyard land to Tom McDonald from the now iconic New Zealand Church Road Wine brand.
Planted in 1994 on the steep north facing slopes of the Maungawera Valley, the 4 ha vineyard just outside of Wanaka, has become the pinnacle of the Maude brand. The Maude Reserves are in fact only sourced from the Mt Maude vineyard. It's that good.
Dawn and Terry's daughter SK was encouraged to study winemaking and along her travels encountered and since married Dan Dineen, admittedly an Aussie but a damn fine winemaker too.
And this brings us to the birth of the second generation Maude, the establishment of a winery in 2006, the creation of the Maude brand, collecting vineyards throughout the region and the traction of Maude becoming more than just a 'in the know' little label, something that may have some legs. That potential was seen by Nick Hern from Eurovintage in NZ and Gary Steel from Domaine Wine Shippers in Australia, distributors who both embraced and had confidence in us — something we will be forever thankful for.
Maude Wines has continued to grow, acquiring vineyards, new wineries and building an exceptional team who are the essence of what Maude are.
Culture is everything to us, we learnt it from the best — nod to Riggsy from Brokenwood Wines — a life making wine is never dull, forever challenging, can have it's ups and it's disasters however as the late, great Len Evans AO OBE (incidentally who was both our boss and our mentor) profoundly said – life's too short to drink bad wine… but wait there's more, to drink a bad wine is like smashing a great wine against the wall.
Our aim, as an ode to all those who support us, is to NEVER make a bad wine, to celebrate our great ones and to learn from those we could do better with.
To help us along the way, thankfully, we have the next generation, alongside a number of core staff members — all considered family, whether by blood or circumstance, to ensure the foresight of the founders Dawn and Terry Wilson is realised to the full.